Choose a resource to get started:
Top Essential Websites for Faith-Based Initiatives
allianceforgreaterworks.org
Alliance for Greater Works™ is the first place to go for guidance about engaging your church in social ministry, community outreach models, capacity building training, and resources.
www.fastennetwork.org
FASTEN assists faith-based organizations (FBOs) in exploring whether to launch or expand efforts in providing social services in their urban communities.
www.ccda.org
The Christian Community Development Association is the premier organization of church-related community-serving programs.
www.guidestar.org
GuideStar provides a current data-based of 850,000 non-profit organizations that includes information regarding their operations, finances, etc.
www.cpjustice.org
The Center for Public Justice is the best source of information on Charitable Choice and for insight on the faith-based initiative.
www.religionandsocialpolicy.org
The Roundtable on Religion and Social Welfare Policy is an excellent source of news about faith-based issues and publishes guides to research and to policy questions.
www.welfareinfo.org
The Welfare Information Network is the best source of news about all aspects of welfare reform.
www.whitehouse.gov
White House Office of Faith-Based and Community Initiatives (For Faith-based Centers follow the links to Labor, Housing and Urban Development, Justice, Education, Health and Human Services).
www.nationalservice.org
Corporation for National and Community Service is the government's agencies for recruitment and mobilization of volunteers for social services.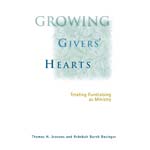 Growing Givers' Hearts
by Thomas H. Jeavons and Rebekah Burch Basinger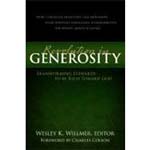 A Revolution in Generosity
by Wesley K. Willmer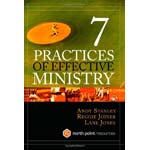 Seven Practices of Effective Ministry
by Andy Stanley
AGW Consultant Application
The application can be filled out below or be printed and filled out by hand. If you are filling the application out on computer, use the arrow keys, tab key or the mouse to move around the application. For any section of the application that has a check box, simply double click on the check box, click on "checked" and then click OK. After you have finished filling out the application, please e-mail it to admin@allianceforgreaterworks.org or mail to address below:
Alliance for Greater Works® America
2080 N. Hwy 360, Suite 342
Grand Prairie, TX 75050