Alliance for Greater Works presents: The Ultimate Financial and Legal Conference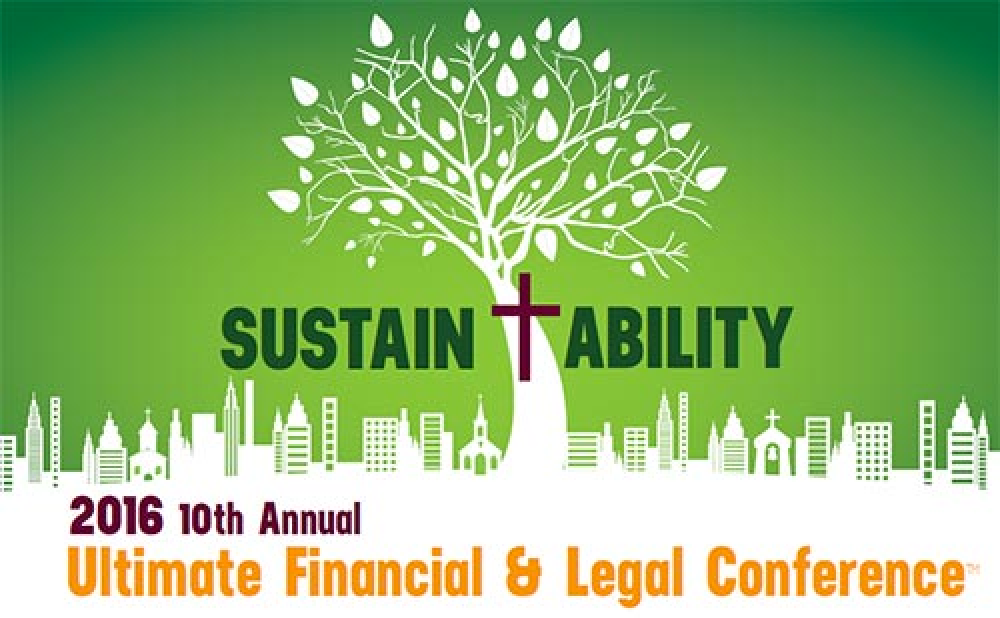 The 10th Annual Ultimate Financial and Legal Conference, UFLC, is just around the corner. It's a two-day conference from October 24-25 at the DFW Marriott South in Fort Worth, TX. The conference is built around increasing the substantiality of churches, ministries and nonprofits.
In collaboration with Sommerville & Associates, P.C., Ratliff & Associates, P.C., and Weycer, Kaplan, Pulaski, & Zuber, P.C., Alliance for Greater Works brings together legal and financial experts to create a one-of-a-kind learning environment for pastors and leaders.
UFLC kicks off the morning with a complimentary breakfast to fill your stomach, devotion to prepare your heart, and general and concurrent sessions to stimulate your mind. With a well-rounded approach to sustainability, UFLC will cover topics from an array of areas, financial, legal, human resource and fundraising.
UFLC sets the tone with an opening session by Dr. David Ferguson, Founder of Intimate Life Ministries, called—Imagine a Different World! According to Dr. Ferguson, if you don't like the "downstream" symptoms in our communities or culture or organizations, God has an ULTIMATE UPSTREAM STRATEGY—Jesus followers who make disciples who make disciples! In this session UFLC attendees will rediscover an age-stage process for imparting faith through 40 outcomes of spirit-empowered discipleship.
Additionally, UFLC attendees will engage in various sessions that extend across IT Strategies & Solutions with Nick Nicholaou, Noncash Donations with Frank and Elaine Sommerville, The Construction Process of Fraud Prevention with Steve Dawson, The RPM of Marketing with Shari Carroll and Ministry Risks Updates with Richard Hammar, just to name a few.
Within the elite topical selection of UFLCs' agenda, attendees will participate in a networking lunch and time with an expert for an in-depth Q&A. Participants will also receive up-to-date information on the changes in what motivates donors to give, new opportunities created through technology, a mixture of current events involving tax, legal, and human resource topics as well as the common pitfalls associated with low cost software options and much more.
Benefits of UFLC?
You will assess your own strengths and growth areas in leadership.
You will learn IT Solutions that will help you save money, facilitate ministry, and reduce stress.
You will learn the rules, regulations, and compliance issues facing nonprofits for more effective business management.
You will learn the common mistakes organizations make when using QuickBooks to strengthen the functionally of your accounting practices.
You will see where you, your family, and your organization fit in God's ultimate Commission living.
And more!
Get Registered Today!
With all the tools, best practices, and up-to-date information from experts and professional you're not going to want to miss Alliance for Greater Work's 10th Annual Ultimate Financial and Legal Conference Celebration. Registration is now open and there is an Early Bird Special that ends on 9/15/2016.
You can register now at:
www.allianceforgreaterworks.org
For questions please contact:
Alliance for Greater Works
admin@allianceforgreaterworks.org
817-835-0271