Debt Boot Camp Works to Build Financial Stability for South Dallas/Fair Park Families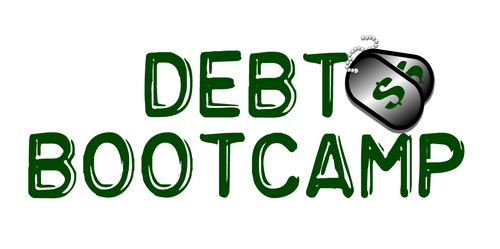 When one thinks of a boot camp, we often think of the military or even physical fitness training. But a boot camp that creates family financial stability is a new concept that is creating a buzz in many communities, including Dallas. Alliance for Greater Works in partnership with Capital One Bank, Transformance, Inc. (formerly Consumer Credit Counseling Service of Greater Dallas), South Dallas/Fair Park Working in Neighborhoods Strategically (WINS) and UNT-Dallas Law School came to the realization that if you want to move families financially forward – dramatic steps need to be taken that envelops those that are committed. So together they created the Debt Boot Camp at Concord Church. "With two out of every five households (39%) in Dallas living in asset poverty there is a sense of urgency, but new and innovative tools are needed to address the problem," added Laurie Vignaud, Senior Director/SVP, Community Development Banking at Capital One. Asset poverty is financial instability and it occurs when families are unable to access capital for basic needs for a period of three months if they were to lose their income suddenly.
"The program works with families by letting them know that they are not alone in this valiant pursuit." The workshops are held at Martin Luther King, Jr. Community Center, Senior Center, 2922 Martin Luther King Jr Blvd., Dallas, TX 75215 where they will meet the second Saturday of each month starting October 10, 9:00-11:45 a.m. To learn more and to enroll in the seven-month program, plan to attend one of three mandatory orientation sessions on September 10, 9-10 a.m.; September 15, 6:00-7:00 p.m.; and September 24, 9-10 a.m. "Debt and financial instability are reversible but it does take time, straight talk and credible resources to help you meet your goals," added Vignaud.
"We live in a community that values the big and shiny with a pay later mindset. Instant gratification purchases keep many families in trouble and when real emergencies hit — too many families are unprepared," added Sherrye Willis of the Alliance for Greater Works.
The boot camp is designed specifically for persons and families who are in a fiscally unstable position and are committed to getting out of debt and building a long-term financial foundation. The program will enroll up to 125 participants. Each family is given a credit assessment and a roadmap to stability courtesy of the Transformance, Inc. certified counselors. At the completion of this seven-month course of study, all participants who follow and are committed to the plan will see their credit scores rise, total debt decline and savings balances increase. "Getting your finances in order gives people freedom, opens opportunities and stabilizes our South Dallas/Fair Park families," mention Sherrye Willis.
The workshop topics will include: how to get out of debt, budgeting, financial goal setting and asset building. As a program participant, families have the option of opening a free savings account at Capital One where after 11 months they are matched with up to $600 for an emergency saving account, courtesy of Transformance, Inc. and Capital One. To learn more, contact April Griffin at the Alliance for Greater Works office at 817.835.0271.