Message From the President

Announcing the Launch
of Our New Website 
……….
………
I am excited to announce that Alliance's new and improved website is live! The new website focuses on what we do best and introduces our new tagline – TOGETHER WE TRANSFORM.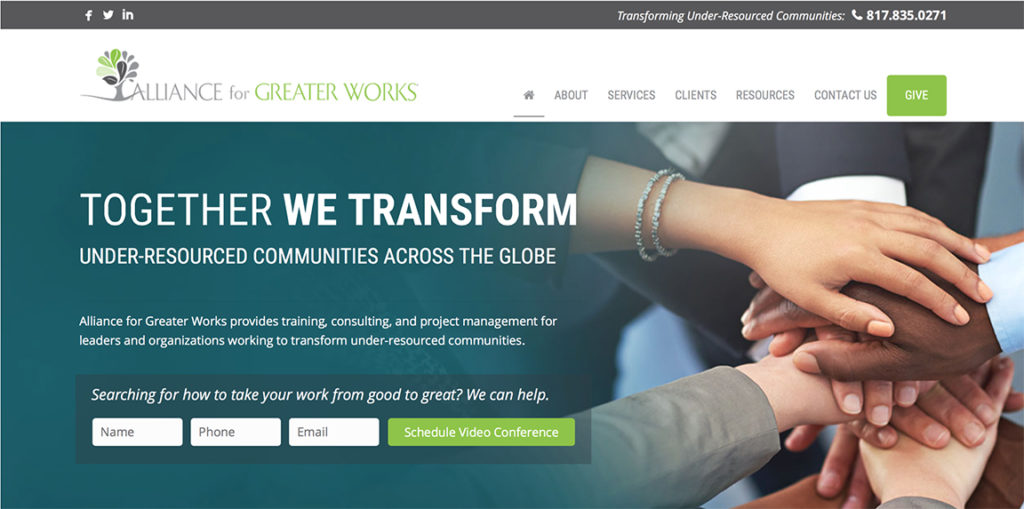 Alliance for Greater Works™ understands that no one organization can solve the complex problems of our communities. It requires diverse sectors, entities, and stakeholders working together to solve complex community issues. Alliance brings together diverse leadership from the public, private, and nonprofit sectors to address the entrenched economic and social issues plaguing under-resourced communities. We can only transform together!
The new website also includes changes to navigation, with dropdown menus for both mobile and desktop versions. We've also improved the structure of our content, so you'll have a clearer picture of who we are and what we do. There's a whole host of smaller but impactful changes, all to make your experience of the Alliance for Greater Works site that much better for you!
In addition, we have created a host of new graphics and included a few updates that have made the site easier to use. We hope you like the changes, and if you have any feedback, please let us know what you think!