Alliance Announces Well-Being In Rural Communities' Program Team
In July 2018, Alliance for Greater Works was named the statewide coordinator of the Hogg Foundation for Mental Health's new Well-Being in Rural Communities initiative. The initiative seeks to transform the environments where people live, learn, work, play and pray, bringing a population health approach to support resilience, mental health and well-being. Alliance is pleased to announce the dynamic program team!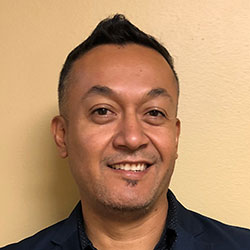 Rafael Muñoz is the program manager for the Well-Being In Rural Communities initiative. Rafael has more than 22 years of extensive community development and community engagement experience.
Rafael has dedicated his service in response to a personal walk with Jesus Christ. He describes his passion to serve others as, his way to help people especially the next generation of leaders to fulfill their purpose in life.
In this position, Rafael will work closely with Alliance's president and in partnership with the Hogg Foundation and the five communities to develop collaborative solutions that address mental health and well being of communities at the systems level.
Rafael is married to his beautiful wife, Roseanne for over 20 years and they have three children – Leah, Isaiah, and Daniel. His undergraduate degree is in Biblical Studies and his M.A. is in Organizational Management from Dallas Baptist University. He currently is completing a second Master's in Global Leadership.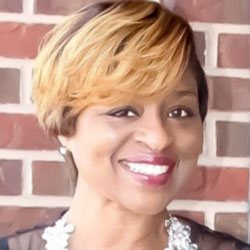 Alliance is also thrilled to announce the promotion of Adrienne Christian to program coordinator of the Working In Rural Communities initiative. Adrienne joined the company in 2017 and has advanced progressively in more responsibilities and has quickly become an asset to the Alliance.
Adrienne is responsible for coordinating meeting and travel logistics for the initiative. Adrienne brings a wealth of meeting planning logistics and hospitality experience to the Working in Rural Communities initiative. Before joining the Alliance, she worked for 10 years in the sports entertainment industry. She has extensive experience providing hospitality to VIP, managing diverse staff, and negotiating contracts.
In her spare time, Adrienne enjoys spending time with her family, friends, and loving dog – Tyson. Adrienne holds B.S. in Sociology from Texas Women's University.
Please join us in congratulating both Rafael and Adrienne to Alliance!