May 4, 2023
Prayer Partners
The Right Reverand dr. Trevor Alexander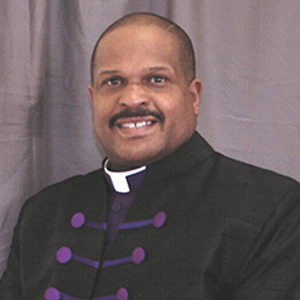 was born in Romford, Essex, in England.  He and his wife, the Rev. Dr. Emma Alexander, have three wonderful girls. Bishop Trevor retired from the U.S. Army in 1995. Bishop Trevor holds an undergraduate degree from the University of the Incarnate Word, in Psychology (holding an emphasis on family) and Religious Studies, along with a Master of Arts degree in Pastoral Ministry from Oblate School of Theology, a Doctor of Divinity Degree from St. Thomas Christian College & Seminary, Jacksonville, Florida, and is currently working on another Post Doctorate in Christian Counseling, Bread of Life Theological Seminary, San Antonio, Texas.
Bishop Alexander is currently serving at the University of Incarnate Word for almost 25 years, as the Protestant Chaplain and Adjunct Faculty. Amongst his other accomplishments he is the Senior Pastor of True Vine Church and the Southwest Texas Regional Bishop for the Kingdom Council of Interdependent Christian Churches & Ministries.
Bishop Trevor has published several articles on matters pertaining to the African American community and has presented in numerous conferences, locally, nationally, and internationally. On February 15, 2016, he was inducted into the San Antonio Black Worship Hall of Fame. During the month of February in 2018, Bishop was recognized by the University of the Incarnate Word, Black History Month Committee, with the Alumni of Distinction Ward. He recently completed a 4-year term of as the Vice President for the United State Catholic Mission Association (USCMA) and is continuing to serve the Association.  He is a Dr. King Scholar and has published several article on Dr. Kings Beloved Community.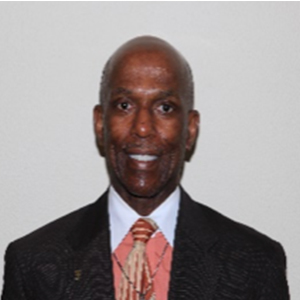 was ordained in the Church of God in Christ.   He serves as a Church of God in Christ Wellness Leader for the National Alliance of Mental Illness, (NAMI) Bridges to Care, (BTC), and one of the Resilient Church Collective's Cohort leader.    Minister Allen is a member of Praise Cathedral Church of God in Christ where he serves faithfully.
Minister Allen holds a Master of Art in Christian Ministry from Grand Canyon University, a Bachelor of Science in Nursing (B.S.N.). an Associate of Science in Nursing (AND) from San Antonio College and is certified as a Licensed Vocational Nurse (LVN) from St. Philip's college and has twenty-three years as a Registered Nurse.  His experience includes Peri Anesthesia Critical Care and Nurse Case Management.
Minister Allen is an Army Certified Collateral Duty, Sexual Assault Response Coordinator (SARC), a faculty instructor with the C.H. Mason Jurisdictional Institutes (CHMJI) and Adjunct Clinical Instructor with the Galen College of Nursing.
He was born in St. Louis, MO and grew up in Chicago, IL and now lives in Texas with his wife.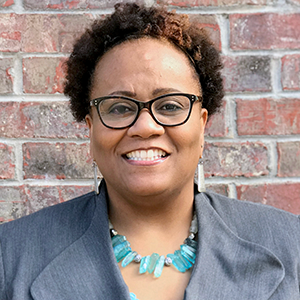 is the Director of Programs of the Hogg Foundation for Mental Health (since 2007), has committed more than 30 years to increasing awareness, offering services, and enhancing systems to support individuals, youth, and families living with mental health conditions in Texas. As Director of Programs, she oversees a team responsible for developing and implementing grant initiatives to transform how communities throughout Texas promote mental health in everyday life. She has extensive experience increasing awareness about mental health in faith-based communities, focusing on African Americans. Ms. Coffee holds a Bachelor of Science in child and family development and a Master of Education both from Texas State University-San Marcos. She is a certified licensed professional counselor supervisor and a certified Mental Health First Aid instructor.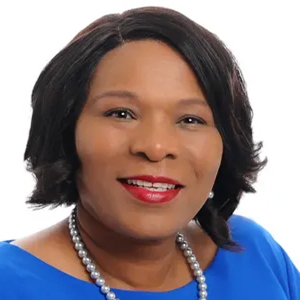 has over twenty-five years of experience as an Assistant Legal Administrator in Labor and Employment Law. After years of experience in the corporate field and several years serving as an Associate Pastor, Rev. Davis was called to serve as the Pastor of First United Methodist Church-College Station. She currently serves as the Pastor of Boynton Chapel Methodist Church-Houston.
Rev. Davis has a great passion and commitment for community engagement and social justice issues. She is committed to leveraging the strengths of research and faith communities towards efforts to improve the social determinants of health in underserved communities. This work has been supported by a special project with the University of Houston (Strategic Plan, Goal 3 – Social Responsibility) to "Help Build Equity and Inclusion in Our Community by strengthening UH and community partnerships with Historic Third Ward and the City of Houston." She has served as a lead facilitator for a special project with the City of Houston Police Department and the U.S. Department of Justice on strengthening police and community partnerships. Rev. Davis recently co-wrote and was awarded the Central South District grant on Diversity Equity and Inclusion from Houston Methodist Hospital and a grant from Texas Mission of Mercy, Smiles Foundation to provide 500-600 patients with approximately $500,000 worth of charitable dental to residents of Houston's Third Ward.
She previously served on the Board of Trustees for Family Promise of Bryan-College Station, Fort Bend Family Promise, and Texas Southern University Wesley Foundation. She served as Treasurer for the Brazos Valley Pastor's Alliance Coalition. She currently serves as the Chairperson for the Faith in Action Workgroup of the Emancipation Economic Development Council, a member of the Steering Committee of the Northern Third Ward Implementation Project, and Board member of the University of Houston Wesley Foundation. Rev. Davis is the founder of Boynton Music Academy, a free after-school music program for elementary age students.
She serves as mentor pastor to several students earning their divinity degrees. Rev. Davis has earned graduate degrees from LeTourneau University and Perkins School of Theology, Southern Methodist University.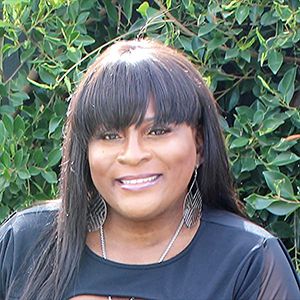 is the Executive Director of Champion Counseling Center at Faithful Central Bible church, the Associate Program Chair and the Director of the Psychological Trauma Studies Specialization in the Master's in Psychology Program at Antioch University Los Angeles, and the founder of HOMMs Consulting. Dr. Holmes has provided psychotherapy and counseling, training and consultation, education and research services to individuals and organizations for over 20 years. Dr. Holmes is Licensed Clinical Psychologist, Educator, Speaker, Consultant and Author. 
Dr. Holmes is a frequent invited speaker at local, national, and international conferences and media events. Her areas of inquiry and more than 150 presentations focus on psychological trauma, relationships and coupling, equity, belonging and empowerment, psychotherapy with African American clients and the integration of Christianity and Psychology.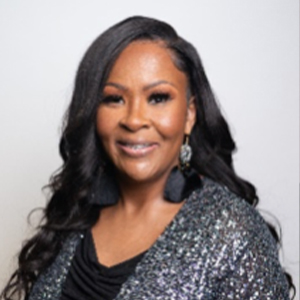 is a mother, anointed-inspirational speaker, prayer warrior and mentor.  She has a strong passion for helping and ministering to others to see them saved, delivered, set free, empowered, and encouraged through the Word of God. She desires to usher God's people into His presence and reveal a new experience with love, passion and joy found at His feet.  She started back in 1999 as Usher President, Youth President, Young Women President, Women President up the ladder to Pastor. She holds a missionary license as well. She gives all praises to God, her late husband, both her mother Rosie and sister Patricia who's now resting with the Lord, great mentors and friends that have truly been a help.
She was the co-founder of Models of Merit – Empowering Women and Redefining Beauty which began September 2014.  Models of merit served women with domestic violence issues.  Pastor Anita also started Outside of these Walls for women outreach and motivation, partnered with several organizations to bring about change at the local, state, and government level.  Served on several committees in the schools, community, and in the church. She leads a life full of prayer, dedication and faithfulness. One of her favorite scriptures is Isaiah 6:8 "Also I heard the voice of the Lord, saying, Whom shall I send, and will go for us? Then said I, Here am I; send me".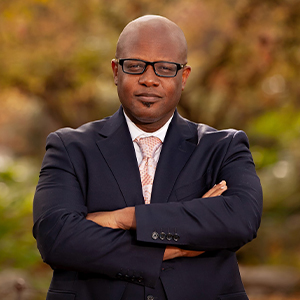 leads IMPACT Church DFW and the Impact Discipleship Movement-a network of disciple-making movements in North America. He preaches and teaches Christ-followers globally to love people to life in Jesus Christ, and he works for unity in the Church and justice in the world. He wrote several books, including A Passion for Prayer and Making Disciple-Makers.
Dr. Kamau has pastored churches across the United States for over twenty-five years with a gift for church revitalization, spiritual formation, and inspiring community impact. He has also served with national and international organizations such as the One Church One School Community Partnership Program and Imani Bridges. In Dallas, he worked as board chair of the Greater Dallas Coalition, a collaborative, organic, missional movement established to transform the city spiritually and socially. He also co-founded Dallas Black Clergy for Safety, Equity, and Justice.
First and foremost, a family man, Kwesi Kamau is grateful to share his life and ministry with his wife, Monti, their five fantastic children—Nia, Jada, Bailey, Josiah, and Jeremiah, and his mother, Ann Bailey.
(D.Min, Southern Methodist University, M.Div., Candler School of Theology)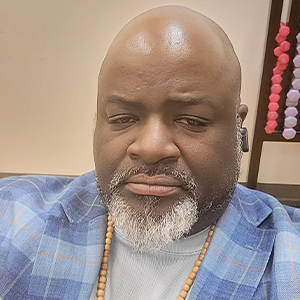 Is the Youth Pastor for Refiners Fire Rhema Ministries in Dallas, Texas. He is an  Outreach Director for the Dallas YMCA.
Elder Lee leads an outreach teen night in throughout the community that provides a safe place and spaces for youth to engage, develop, and just be youth.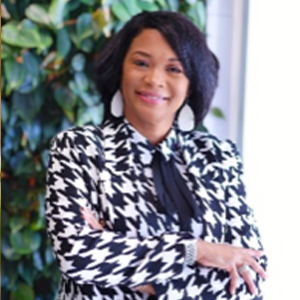 affectionately known as Pastor T, is the Executive Pastor of Antioch Christian Church. She and her husband, Senior Pastor Norris Q. McGill, established their church in September 1999. Under their leadership, God has blessed the ministry since the early days of family and a few friends worshipping in their living room.
Known for her bold and enriching impartation of God's Word, she passionately teaches and preaches the uncompromised Word of God in a simple, scriptural manner while inspiring and challenging people to put the Word into action in their everyday lives.
In 2019, Pastor T founded the nonprofit 501(c)(3) organization, She3 Foundation, with a mission to reach all women. Pastor T believes her life's purpose and mission is to empower, encourage, and equip women. Through powerful events, engaging small groups, and providing essential resources to the community, She3 is devoted to just that. She continues to develop the foundation while continuing to serve and lead alongside her husband at Antioch.
Pastor Tonya has been married to the love of her life and high school sweetheart, Norris Q. McGill for 32 years. She is the proud mother of three amazing adult children, one son-in-love and GMommy to her first and only grandson, Kyzen Aaron Jacob.
Education:
Graduate of Grambling State University, B.S. in Computer Information Systems
Graduate of Vision International University, Master's Theological Studies
Graduate Vision International University, Doctor of Ministry
Certified Life Breakthrough Coach
Certified Biblical Life Coach
Collin County, Certificate Non-profit Management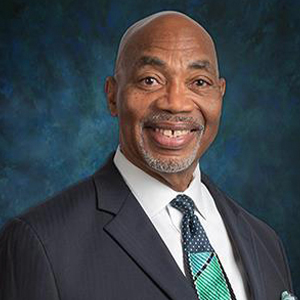 the Bishop-Overseer of First Metropolitan Church is a native of Dallas, Texas. He obtained a bachelor's degree from the University of Texas at Arlington in 1973 and a Doctor of Jurisprudence degree from South Texas College of Law Houston, Texas in 1979. He accepted his call into the gospel ministry in 1982, while he was a member of the Bethel Institutional Baptist Church in Houston, Texas. He became the founding Pastor of First Metropolitan Baptist Church in 1986.  Dr. Ogletree provided leadership in the purchase of 25.2 acres of land along Beltway 8 in Northwest Houston. He served as Senior Pastor for 36 years and the church grew in membership, ministries, and service to the community. In January of 2023, he led the installation of his son Johnny D. Ogletree, III as Senior Pastor.
Dr. Ogletree was elected to serve five terms (18 years) as a trustee for Cypress-Fairbanks Independent School District (CFISD), serving twice as board President, Vice President, and Secretary. Other leadership roles have been, Chair and Vice-Chair of the Executive Board of the Baptist General Convention of Texas (BGCT); 2nd Vice President of the BGCT; President of African American Fellowship of the BGCT; Chair of the Christian Life Commission of BGCT; and Moderator of the Union Baptist Association. Dr. Ogletree was recognized and honored as one of seventy-five individuals/groups who contributed significantly to the shaping of CFISD in its 75th year anniversary celebration. He presently serves as the President of Pastors for Texas Children and is on the board of the Interfaith Education Fund (IEF) and Faith Southwest. Dr. Ogletree was recognized as  the 2021 Ambassador of the Year Honoree by Friends of Texas Public Schools.
In 2019, he formed the Iron Sharpens Iron Pastors Fellowship in Houston and the vicinity. Dr. Ogletree was consecrated as a Bishop in November 2021 by Bishop Joseph Warren Walker III, the Presiding Prelate of the Full Gospel Baptist International Fellowship. He is a life member of the NAACP and presently serves on the Executive Committee of the NAACP Houston Branch. He is the author of Moving to The Next Level and What's in Your Hand? Dr. Ogletree has been married to his high school sweetheart Dr. Evelyn (Lady O) Ogletree for 49 years. They are the proud parents of four children Johnny, Lambreni, Joseph and Jordan who along with their spouses have blessed them with thirteen grandchildren.  He is a well-respected leader among leaders in Houston and throughout the USA. Serving others is his mantra and developing leaders is his calling
Minister Vincent T. Parker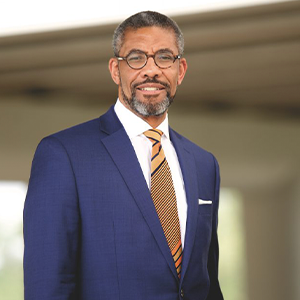 is the proud Pastor of the Golden Gate Missionary Baptist Church, where he has ministered for more than thirty years (31), twenty-four (24) of those as Lead Pastor.  As Lead Pastor, he has served as a community leader and longtime advocate for neighborhoods and their families in Southern Dallas.  Minister Parker began his service to the Dallas Community as Executive Director of the Adult Rehabilitation Ministry (A.R.M.), serving those on the road to recovery from addiction.  He is the founder and current Board Chair of The Golden S.E.E.D.S. Foundation (T.G.S.F.), a community development corporation focused on revitalization in the Bottom community.
As an extension of his service through the Golden Gate Church, Minister Parker has been a strong advocate and supporter of public education, having led a team that successfully reopened the N.W. Harllee Early Childhood Center and offering ongoing support for the students, staff, and parents at Harllee and Townview Magnet Center. Over the years, he has partnered in hosting Expungement Expos, community food distribution, and most recently, Covid testing and vaccinations.
Through T.G.S.F., Minister Parker championed completing a master plan for the redevelopment of the Bottom District, resulting in millions of dollars in new investment for new streets, lights, sidewalks, housing, and other beautification efforts.
Currently, Minister Parker serves as Dean of Congress for the North Texas District Association and Board Chair of the Trinity River Corridor Local Governmental Corporation, charged with the development and operation of public recreational activities in and around the 2000 acre "Dallas Floodway," and specifically with the completion of the planned Harold Simmons Park.  Previously he has served on several boards, including the Trinity Park Conservancy and the Men's Advocacy Group of the New Friends, New Life, which seeks to restore and empower trafficked and sexually exploited teen girls, women, and children.
Pastor Parker holds a Bachelor of Science Degree in Economics from Davidson College and a Master of Theology from Dallas Theological Seminary. A proud native of Washington, D.C., Pastor Parker has called Dallas home for 32 years. He is married to Attorney Janice S. Parker and is the father of three incredible children.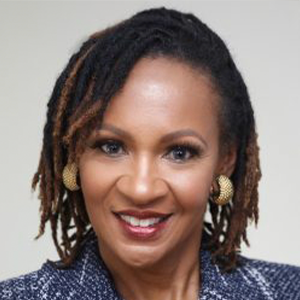 is the Senior Pastor of the Hamilton Park United Methodist Church. She is a high-profile innovator and thought leader across United Methodism, and in the community. She has preached in United Methodist pulpits nationally and internationally and pastored large, small, old and new congregations.
Dr. Patterson has infused innovation into the ministry of United Methodists across the nation as a prolific author of nine books, and countless articles. Her most recent book on self-leadership has been taught in leadership classes at the seminary level and in the training of hospital executives and law enforcement top brass.
Nationally she has served her denomination as a member of the General Board of Discipleship in Nashville, and as a Communicator for the United Methodist Women (then in New York). Within the North Texas Annual Conference, she chaired the Local Church Concerns Committee, and served on the Dallas South district board of ordained ministry. For seven years she led digital innovation at the North Texas Annual Conference as Director of Communications for the North Texas Annual conference.
In the community Dr. Patterson served as a director on the board of Methodist Health Systems of Dallas and ensured that the lowest and the least were cared for. Currently she is Vice President of the Perkins School of Theology Executive Board, an Adjunct Professor at Perkins School of Theology at Southern Methodist University, and is Vice President of the Black Clergy of North Texas. Dr.Patterson is in her third term as the first African American clergywoman to serve as trustee of Southern Methodist University and Vice President of the Black Clergy of North Texas.
Dr. Patterson is a 13-year survivor of breast cancer. She turned her diagnosis into a Dallas-wide health education event. In partnership with Methodist Health systems she created "The Patterson Pledge" that encouraged women to take responsibility of their health. She raised thousands of dollars to provide free mammograms for low income women by gathering other breast cancer survivors and building Habitat for Humanity homes.
She holds degrees from Spelman College in Atlanta, GA, and Perkins School of Theology at Southern Methodist University, in Dallas, TX. Dr. Patterson and her husband, Robert, have been married 35 years and are the parents of two adult children.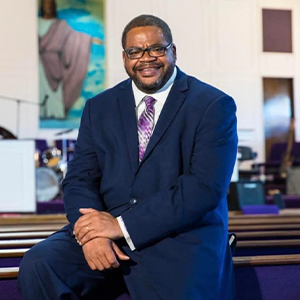 is the Pastor of the New Mount Rose Missionary Baptist Church of Fort Worth, Texas and the President of the Ministers Justice Coalition of Texas. He has spent over three decades advocating for civil rights, police accountability, economic development and health justice in vulnerable communities. One of his most recent and transformative projects for the community is the "Church Clinic Without Walls," which provided fresh food, vaccines, monoclonal antibody infusion treatments, and access to testing in underserved neighbors to help build confidence in the black and brown communities to help stop the spread of COVID-19.
A graduate of the University of North Texas, Pastor Tatum uses his experience as a collegiate wide receiver and civil rights activist to help lead change and demand equity. His CommuniVersity of Hope Approach to Law Enforcement is a creative and collaborative strategies driven model to improve relationships between Law Enforcement and the communities they serve. He has served as an advisor to the Fort Worth Chief of Police Policy Community, the County Judge's Committee on Truancy, and the District Attorney's Office Advisory Board. In recent months, Pastor Tatum along with Dr. Mark Cunningham (researcher, assistant professor at UNTHSC, and pastor-in-training at New Mount Rose MBC) created the Morningside Promise Zone Project to improve the community's overall health, well-being, and economic status; along with providing mentoring and the tools to achieve academic success and academic advancement among students K-12 grade. The goal of the MPZ program will also be to equip leaders with the necessary knowledge and skills to be effective leaders and to manage people while helping the community to thrive. 
Pastor Tatum has been and is selected as one of the most influential people in Fort Worth, Texas in 2021, 2022 and 2023 by Fort Worth, Inc., Magazine. His most exciting project is the Inner City Coffee Exchange in partnership with Texas A&M University Center for Coffee Research. The goal of this program is to stimulate the economy following the pandemic for international coffee farmers, rural roasters, and inner-city families.
Pastor Tatum is happily married to Tonya Rochell Tatum. They are the proud parents of seven children and 15 grandchildren. Pastor Tatum is an advocate for social justice and helping the  community.