Collaborative Approaches to Well-Being in Rural Communities
Supporting collaborative learning, planning and action to transform mental health in five counties in Texas.
Supporting a Common Agenda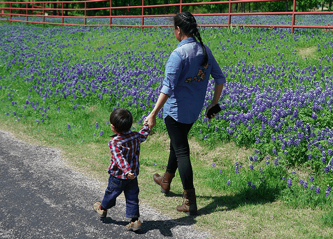 The Hogg Foundation seeks to address inequities that exist in Texas, the community conditions that contribute to mental health disparities, and how people come together to create and implement community-driven solutions.
In 2018, five organizations were awarded $410,000 each to create or build on an existing community collaborative. A grant of $2.4 million was awarded to Alliance for Greater Works to provide coordination for the initiative.
Leading inclusive, solutions-oriented community collaboratives
Alliance for Greater Works is the grant coordinator offering technical assistance to ensure that collaboratives within five Texas counties (Bastrop, Brooks, Morris, Nacogdoches and Victoria) are built with effective leadership, collaborative structures and processes, and engagement of historically excluded populations.
Each county will have flexibility in determining their collaborative approach, but must:
Utilize best-practice models that address systems level change
Demonstrate a commitment to shared learning
Provide detailed plans for community inclusion and participation
Share decision-making and leadership opportunities with historically excluded populations so as not to perpetuate existing inequities.
LEADING WITH CULTURAL HUMILITY
Alliance for Greater Works was featured on the Hogg Foundation for Mental Health's podcast, talking about the Alliance's role in the Collaborative Approaches to Well-Being in Rural Communities initiative.
Sherrye discusses the ways which her team will be working with grantees to harness resources, develop leadership skills, and build stronger relationships in community.